UNION OPTICS CO., LTD.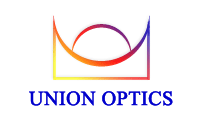 UNION OPTICS mainly manufacture all kinds of high quality optical components.
Such as Cylindrical lens, Prisms, lenses, Windows, Filter, Mirror, Aspherical lens, Achromatic Lens, etc.
We usually manufacture the optical components according to the customers's requirements.
We supply directly to all our customers worldwide.
We employs specialists in glass forming, hand grinding, hand polishing, inspection and assembly. Through years of training and experience, these individuals take pride in their ability that meet and even exceed customer quality requirements.
For further details on how to find us please look at our contact us page.